Millions in lottery winnings go unclaimed every year. Much of this is because lottery players will forget to check their tickets, or they will misplace them and are then unable to collect their prizes.
But a significant portion of unclaimed winnings is due to the fact that players will wait too long to claim their winnings. And after waiting too long their lottery tickets will expire.
At some point, all lottery tickets expire. This is why it's so important to double-check the latest lottery results as soon as they are made available. Once a lottery ticket has expired there is nothing the player can do to claim their winnings. These winnings are then forfeit and are either donated to charity or they are put back into the prize pool for upcoming draws.
How Long Before Lottery Tickets Expire?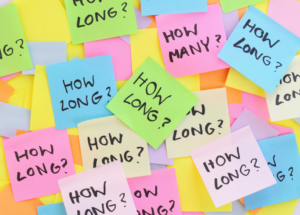 This depends on the lottery game, but it's normal for lottery tickets to expire between 100 days to a year after the draw has taken place. This means that players will have between 100 and 365 days to claim their winnings. Some lottery tickets are valid for up to one and a half years from their date of purchase.
Often a lottery provider will publish a news story or press release if a jackpot has not been claimed and the expiration date is approaching.
If you would like to know exactly how long it takes for your lottery ticket to expire, you can usually check the date on the back of the ticket. Alternatively, you can also check the exact date by searching online.
After a lottery ticket has expired it is considered void and can not be presented to claim any prizes. Usually, the winnings are either put toward the prize pool for the next draw, or they are donated to a local charity organisation. Make sure you don't wait too long before claiming your lottery prizes!
You may also be interested in how the lottery is making more millionaires than gambling.
How Long Before A Powerball Ticket Expires?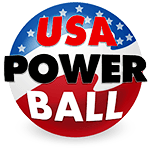 The USA Powerball is one of the most popular lottery games in the world. It is estimated that over 2 million people play the USA Powerball every week in America alone.
A Powerball ticket usually expires 180 days after the draw has taken place. There are some exceptions depending on the state you are playing from.
How Long Before A Mega Millions Ticket Expires?
The Mega Millions is responsible for multiple billion-dollar jackpots. Including the $1.5 billion jackpot won earlier this year. Millions of lottery players get their Mega Millions tickets every week hoping to win life-changing sums of money.
A Mega Millions ticket expires between 180 days to 1 year after the draw has taken place. This also depends on which state the tickets were bought in.
How Long Before A SuperEnaLotto Ticket Expires?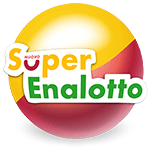 The SuperEnaLotto is the most popular lottery game in Italy but is also played by people from around the world.
With the SuperEnaLotto players only have 90 days to claim their prizes. Smaller prizes can be claimed in-store, but larger prizes and the jackpot needs to be claimed from the official lottery provider.
How Long Before A EuroJackpot Ticket Expires?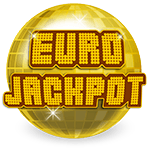 The EuroJackpot is a transnational European lottery game with more than 5 different countries taking part. And the draws are held every week in Helsinki. It's also a popular lottery game online. With millions of online players getting tickets every week.
EuroJackpot tickets expire between 35 days to 1 year, depending on where you bought your tickets. Check your tickets for specific expiration dates on EuroJackpot tickets.
How Long Before A EuroMillions Ticket Expires?
The EuroMillions is one of the most popular and oldest lottery games in Europe. Draws are held twice a week, with the draw itself taking place in Paris. The EuroMillions is also a popular online lottery game for players around the world. 
EuroMillions tickets expire 180 days after purchase. EuroMillions prizes can be collected up to 180 days after the draw, after which the winnings will be forfeit.
Can I Do Anything With Old Lottery Tickets?
Many people ask if they should keep their old lottery tickets or if there is any use in expired lotto tickets. People often ask if they can write off any taxes using their old lottery tickets. Some players even try to get their losing lottery tickets written off as a tax expense.
If you would like to use your old lottery tickets to get a discount from the taxman it's important to present as much information as possible. Being able to claim taxes back on old lottery tickets depends on factors. Like which country you live in and which kind of taxes you are filing.
Most old physical lottery tickets can also be recycled. Just check the back of the ticket for the recycling symbol.
How Long Before The Draw Can I Buy Lottery Tickets?
Many players will wait until the last minute before buying lottery tickets. They will often rush to the shops and stand in queues before the ticket buying deadline comes around. This is especially true when the jackpot is big and many people are wanting to play in the draw.
The cutoff time for ticket sales often depends on which lottery you are playing. Most American lottery games like the USA Powerball or Mega Millions let players buy tickets an hour before the draw is scheduled to take place. Certain lotteries from Europe and the rest of the world will stop ticket sales on the same day as the draw is taking place.
Once ticket sales have been closed players will not be able to buy tickets for that particular lottery game. Until the draw has taken place and the results have been published.
Can I Collect Winnings After A Lottery Ticket Has Expired?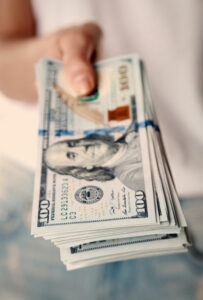 From the day of the draw, most lottery tickets have a set time in which players must come forward and claim their prizes. For smaller prizes, players can take their physical ticket to the shop where they originally purchased the ticket. For bigger prizes such as the jackpot, players need to visit the official lottery operator's offices. With their winning ticket in order to process their winnings.
Unfortunately, you cannot claim any prizes after the lottery ticket has expired. All of your unclaimed winnings will be put toward the next prize pool or will be given to a local charity organisation.
For example:
How long is a Powerball ticket good for?
Prizes must be claimed within 180 days of the draw taking place.
Mega Millions Lottery Ticket Expiration
The time period for claiming a prize ranges from 180 days to 1 year from the draw date.
EuroMillions Lottery Ticket Expiration
Unclaimed EuroMillions tickets will expire in 180 days.
In Canada; Lottery tickets are valid for one year after the date of the draw.
To avoid losing your prize make sure that you check the exact date that your lottery tickets expire. Alternatively, you can claim your prize the day after the draw to avoid your winning ticket expiring.
How To Make Sure Your Lottery Tickets Don't Expire
There is one simple way to make sure you never have to worry again about your lottery tickets expiring: just play the lottery online!
When you buy your lottery tickets online everything is done for you. Your tickets are automatically entered into the official draw. And any winnings you are owed are automatically deposited into your online account.
Never worry about your lottery tickets expiring again!
Because your winnings are automatically deposited into your online account. You never need to worry about your tickets expiring or claiming your winnings before a deadline.
If your lottery ticket wins you any prizes you will receive an email confirming your win and your winnings are automatically paid out to you. You never need to stand in a queue to collect your winnings again!
Get So Much More When Playing The Lottery Online
Register your free online account with any of the offers at FreeLottoFest and you'll get the best lottery deal on the whole internet. There are four different offers for new plates to choose from, each with tickets or shares in a leading lottery game.
Each offer comes with the same bonuses and promotions, guaranteed to help you on your path to winning big. Sign up for free today and you'll get:
● Six plays in leading lotteries like the Mega Millions for as little as $1
● A free copy of Amazon bestselling ebook The Lotto Secret
● Play for millions in jackpots from global lottery games
● Great 1-in-7 chances of winning a prize
● Get a free callback from a lottery odds expert
Get the above and so much more when you play the lottery online with a FreeLottoFest online lottery offer. The multi-million dollar world of international lotteries is waiting for you, all you need to do is start playing today!
For more information on how to play and win online competitions.